From vacations to work trips to unexpected busy times, most dog owners will have to find a short-term stay for their dog at some point.
While you probably wish you could keep your furry friend by your side as you travel, doing so isn't always feasible for your plans. Additionally, depending on your dog's size and personality, taking them through a bunch of travel itineraries might be more stressful than fun for your pet.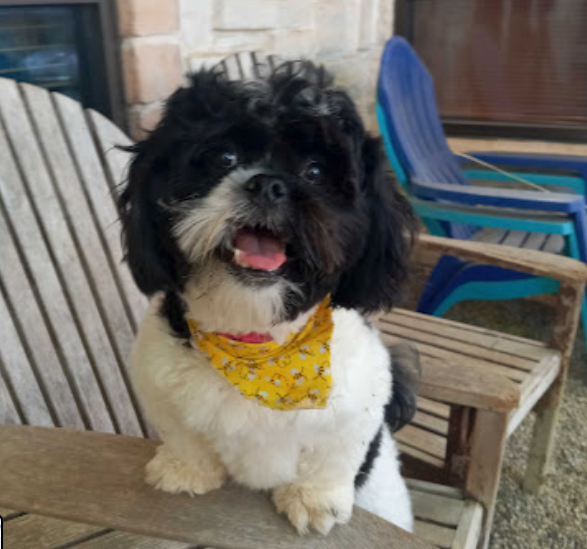 Is Boarding Your Dog Safe?
When a pet sitter just won't cut it and it's time to find a boarding facility, it's normal to be concerned about safety. Some pet parents wonder, is it safe to board your dog? Here's the bottom line — there are extremely safe and comfortable boarding kennels out there, but you'll have to do some research to find the right one.
At Pixee's, the Answer is Yes
Pixee's Paws Pet Palace has been providing high-quality training, doggy daycare, and boarding services in the greater Arlington area for many years. We're proud of the many close working relationships we have with our pet care clients, and we always look forward to the opportunity to wow a new customer with our excellent service. To answer the question, "Is dog boarding safe?" we can confidently say, "Yes!"
You can rest assured that dog boarding is as safe as can be at Pixee's. Our boarding facility features state-of-the-art security measures as well as all the comforts of home. By day, your pup will have the time of their lives on their own little vacation. By night, they'll enjoy a great night's sleep in a private room with a soft bed and plenty of space to get comfortable.
Your Dog's Experience at Pixee's
Our team at Pixee's treats each dog that comes into our facility as if they were our own. That's why our many dogs enjoy hours and hours of playtime, walks, and socialization during the day. Does your pup get a bit tired of socializing after a while? No matter how many dogs are in our care at a given time, they are never left unattended. If your pup needs some space, we'll make sure they get the chance to rest and recuperate.
At Pixee's, we don't believe in making our dogs sleep in cramped kennels. Each of our boarding guests gets their own home away from home in one of our private rooms. All of our play areas and private rooms are cleaned and sanitized daily, so you won't have to worry about your pup developing kennel cough or any other illnesses.
Some dog parents worry about the safety of their dog in relation to other dogs, which is a very common concern. To make our customers feel more comfortable, we require all of our pups to go through a screening process where we learn more about their personalities and temperament. This allows us to determine whether a new furry friend is right for our facility.
All in all, dog boarding at Pixee's is an experience both you and your pet can feel good about. We understand that a responsible dog owner can be worried about their pet's safety, and dogs can get anxious in a new environment. With friendly staff, plenty of toys and treats, and comfortable places to rest and relax, your dog will get the true royal treatment at Pixee's, and they will return home tired and content.
Is It Safe to Board a Senior Dog?
Is dog boarding safe for older dogs? Yes!
Our experienced team has lots of experience boarding and working with senior dogs. As long as you let us know what your pup needs to be happy and healthy, we'll make sure your senior dog has an amazing experience while staying in our boarding facilities.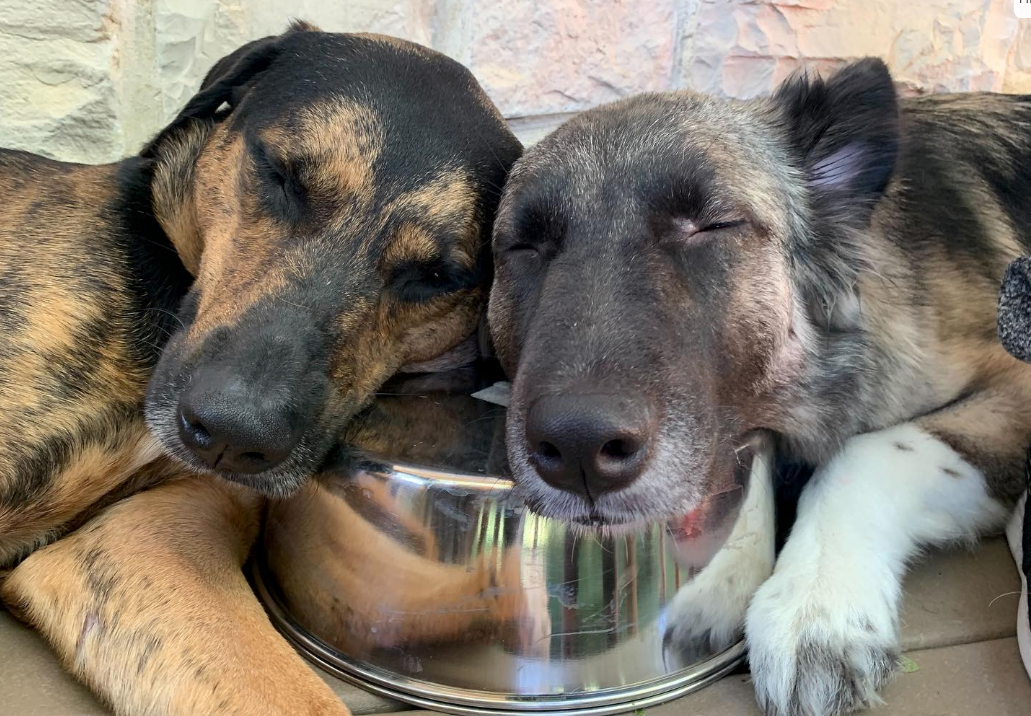 Image: https://goo.gl/maps/LVuQXtcER6iw13yYA
Tips for Dog Boarding Success
Anxious about your upcoming trip, knowing you'll have to board your canine companion? Here are some of our top tips for a successful boarding kennel experience.
Communicate Your Expectations
Our team wants to give your dog the best possible boarding experience, but we know that every pup is unique. That's why we appreciate it when our customers communicate any specific details, needs, and expectations they have before bringing their pup to our boarding facility. Additionally, make sure you take the time to review our requirements.
Visit the Facility Beforehand
One of the biggest concerns dog owners express is about how their pup will acclimate to a new environment. Dogs can experience a lot of stress if they don't visit new places very often.
The best way to avoid this is to bring your pup for a visit before it's time for boarding. Additionally, this is a good opportunity for us to get to know your dog and prepare to give them the best vacation ever.
Pack Your Pup's Favorite Items
Time to head off to our boarding facility? Pack a bag with your dog's most beloved toys, treats, bedding, bowls, and more. Having these items around can seriously reduce their stress and help them get comfortable in their surroundings faster.
Plan Your Pup's Vacation Today
Instead of searching, "Is dog boarding safe?" for the tenth time, just pick up the phone and call Pixee's to ease your anxiety. We can't wait to meet your furry friend and give them the experience of a lifetime while you're away.